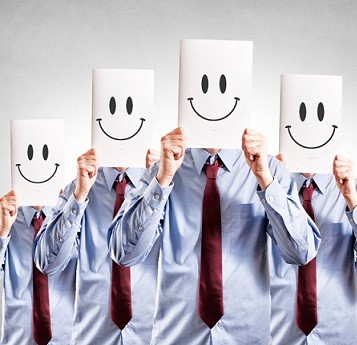 Are you looking to create a positive workplace culture where people are engaged, motivated, and work collaboratively to achieve great results for your business?
Here are 5 Essential Ingredients to help get you there:
CLEAR ROLES, RESPONSIBILITIES and REPORTING
To work effectively, people need to know and understand what IS required of them and what ISN'T. Review job descriptions regularly to keep them accurate and up to date (not some obsolete version of what used to happen two years ago). Ensure that staff are clear on where their roles start and finish, and who is authorised to allocate work to them. Keep an eye on workload levels as roles develop. KPI's should be challenging but achievable and agreed upon together with consistent check-ins and timelines.
It is so much easier to do a great job when you are clear what that job is!
TWO WAY COMMUNICATION and FEEDBACK
Establishing an honest and open communication flow between managers and staff will enable you to head off most issues before they take hold. (It is much easier to deal with a few spot fires than a roaring bushfire two days later). When staff trust that you are listening to them, they can become your best innovators and problem solvers. Hear them and they will hear you. Give regular and constructive feedback and encouragement to help them develop and grow with the business. It's also a good practice to give them access to neutral communication lines, such as HR Departments, Mentors or Coaches where they can discuss issues that they may not feel comfortable discussing with their direct managers.
KEEP YOUR PROMISES
Like elephants, employees never forget! If you have offered performance based rewards be sure to deliver. If you said you would do something about the broken photocopier…then do it! Broken promises lead to lack of trust, and trust is not easily gained back. If you aren't certain you can deliver, then don't promise. Smoke and mirrors might work in the short term but the damage can be permanent. When trust goes, loyalty often follows, and your staff are more likely to move onto greener pastures.
MAKE THEM FEEL "PART OF" THE JOURNEY
Share the business vision with the team. Help them understand what you are all working towards. When they feel invested and part of the overall purpose they will connect better with you, each other and the work at hand. Let them ask questions, make suggestions and keep them updated on successes, hiccups and detours.
You will achieve so much more when your people are working WITH you.
ENCOURAGE GROWTH and DEVELOPMENT
You hired them because of who they are, now show them that you are also investing in who they become.
Industry training, upskilling and education add value to employees and the business. Staff who receive professional development feel valued by the business and grow in confidence as they become more secure and capable in their roles.
Internal promotion is also good for morale when managed well. Talk to them about where they see themselves in 3 years/5 years time. Look at ways to support their ambitions within the business, expanding or developing roles if promotions are not available. Ask them for input into what type of training or development would enable them to do their job better.
Richard Branson says it best:
"Train people well enough so they can leave, treat them well enough so they don't want to."
Obviously creating a positive culture is not an overnight job, but if you put your people first, it will benefit them individually, your clients will benefit and the business will benefit.
Happy, motivated and invested employees take less time off, perform at a higher level and achieve better results and that spells greater business success!
Cheryl Alderman
Executive & Business Coach
Click here for more information on our People and Culture Assessments and Coaching Services.