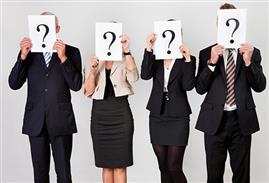 The professional impression you create for yourself can make or break your career and business success. Once a poor impression is made it can be difficult or impossible to turn it around. First impressions, in particular, can become cemented in quickly and may be formed with little substance.
Understanding the types of perception that exist in the business environment is the first step to creating the right impression for yourself.
PUBLIC PERCEPTION
The impression individuals or groups form about you.
When they meet you, interact with you, converse with you at your place of business or see you at networking events…what impression do you make?
This will often be determined at face value. Assumptions may be made based on surface level assessments. What you wear, your body language, how loudly you speak, and other behaviours can work for you, or against you if you don't have awareness around them.
To create a great public perception you must "walk the walk and talk the talk" of who you are wanting to represent yourself as.
A great way to start developing this is to ask people who know you well, for feedback about what impression you are making currently. Often it's quite different to what you think…
INDUSTRY PERCEPTION
The level of credibility you have established amongst your peers.
Building a level of respect and significance within your own industry will add considerably to your reputation and flow positively into your public perception.
A fellow professional thinking and speaking well of you, holds a great deal of weight.
There are many ways to develop professional respect within your own industry. Attending conferences and events, supporting and mentoring less experienced professionals, writing a book or taking on directorships, to name a few.
ONLINE PERCEPTION
What we will see if we look you up on the internet.
It never ceases to surprise me how many high level professionals have sloppy or out of date LinkedIn profiles, public Facebook profiles with personal photos and opinions for all to see, and Twitter or Instagram pages that are far from appropriate for clients or business associates to be exposed to.
Our first point of reference these days is Google. Whether or not you agree with social media, it is a part of the modern world and it's not going away. If you are going to be present online you must present an image that is congruent to what you present offline.
Your online profiles should enhance and add to the positive perception people have formed when meeting you in person.
Public Perception + Industry Perception + Online Perception
Set the right standards, raise your awareness and be congruent.
You will make a great impression and be seen as the credible professional that you are!
Cheryl Alderman
Business and Executive Coach
Need help moving forwards professionally? We offer a variety of coaching and training programs. Contact Us