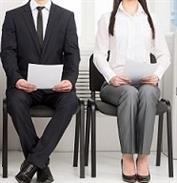 In my role as an Executive Coach, I get to visit and meet staff in many different businesses around Sydney. Most of these individuals are motivated and happy in their current roles and keen to develop and grow. Unfortunately, I also meet people who are quite the opposite. They are stuck in positions or companies they don't like. They are unmotivated and unhappy and sometimes don't even realise it, although the impact on those around them is quite apparent.
I help them notice, so they can begin to explore their options and create positive change.
Do you love your job, or could this be you?
5 Signs That You Need to Look for a New Job:
1. Sunday evenings are not enjoyable because you are already thinking about work tomorrow
2. You wake on weekday mornings with a sinking feeling in your stomach and battle to get yourself out of bed
3. You are counting down to the weekend…from Monday afternoon!
4. You have lost your ambition and started questioning your own abilities
5. Even a pay increase wouldn't improve your mood
Yes, the job market is changing, yes it can be tough to find new roles, but you don't have to leave the job you are in, to start exploring new options.
There are so many choices available for you, that you haven't even noticed yet. Give yourself the opportunity to want to go to work and enjoy it while you are there.
You deserve to be happy!
…………………………………………………………………………………………………………………………………………
Need help with the HOW?
Click here to find out more about our Career Transition Packages.
https://www.beultimate.com.au/coaching/career