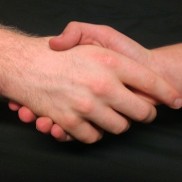 People come and people go. They arrive into our lives, sometimes with a bang and sometimes quietly over time. They influence us, inspire us, irritate us and sometimes hurt us. They can be subtle, they can be blunt, they can be kind and they can be nasty, but whatever the shape or form they take, they most definitely impact how we act, how we feel, and how see ourselves.
As children we are dealt the family we get. Warts and all, we are dependent on them. Their personalities, values and beliefs influence ours as we grow up. Our families are our families for life.
Our friends however are a different story. Once we reach our teens, we are pretty much in control of choosing who we associate with and when. We begin to set boundaries around what is acceptable within the friendship and what is not. Hopefully this then carries into our adult friendships and relationships.
Why is it then that I so often hear stories from people about being bullied in the workplace, treated badly in relationships, being taken advantage of or mistreated by friends?
You teach people how to treat you!
Phil McGraw
If people are treating you badly, it's because at some point in the relationship you have allowed them to believe that it is acceptable. You have neglected to speak up, stand up for yourself or be assertive about what's ok and what is not. Yes, that can be difficult, depending on the circumstances, and scary too, but rest assured, somewhere along the way you have created this pattern yourself.
1. RESPECT YOURSELF and others will follow.
Don't compromise when it comes to what you deserve. You deserve to be treated with kindness. You deserve to be supported and encouraged, and to experience trust and respect in your relationships.
2. SPEAK UP and say what you really feel.
No one can read your mind. If you don't tell people when things upset or frustrate you, how will they ever know? It's a lot healthier to have a difficult conversation than to bottle up resentment. Yes it's confronting, but getting things out in the open is the healthiest way to communicate within a relationship.
3. BE HONEST, be clear and be ready to hear things from their side too.
Often miscommunication is responsible for hurt feelings, rather than malice. Listen and HEAR what the other person is saying and ask for the same in return. Untangle the wires and you might find things are OK after all.
4. GIVE AS GOOD AS YOU GET
Reflect on what YOU are putting into the relationship. Could it be that it is your attitude that is causing the problem? Are you bringing in the negative? Is the relationship two way or could you give more?
5. BE READY TO LET GO
If you are in a relationship that you are not feeling comfortable about, and the above methods aren't working, perhaps it's time to move on. It's ok to let people go, along the way. In fact it's normally a sign that you are growing as a person and there's room for someone new to inspire you and travel the next part of your journey with you.
Make a choice this year, to have the RIGHT people in your life!
In your day surround yourself with people who love you, motivate you, encourage you, and just make you feel good about being you.
Brigitte Nicole
Having difficulties with communication or forming the right relationships? Need some help?
Contact us today to find out about our Coaching programs.
Ph: 02 8011 8114 or 0418 490 422