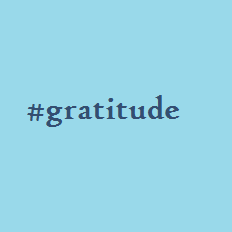 Gratitude Journals are quite popular. The idea is, that you write down five or ten things you are grateful for, at the end of each day. I love the concept of putting your focus on the positive, however I'm less excited about the words themselves, grateful and gratitude.
To me the word grateful creates an inference that you have received a favour or something at someone else's expense.Grateful seems to imply that you should! It's an expectation. In cases of low self-esteem clients, it can almost suggest that these things we are grateful for are undeserved. As a coach, I am in the business of helping clients build self- esteem, not reducing it.
Gratitude is also focused on things outside of self. Other things, other people. It's very external, like you are looking at your life from the outside, not actually part of it.
So what can we use in place of gratitude?
Let's replace it with the word APPRECIATION.
Appreciation is inclusive.
You can appreciate yourself, as well as others.
There is no implied "have to" with appreciation.
Appreciation comes from the heart, by choice.
When you appreciate someone or something it brings it closer, you are part of the equation.
So I invite you to notice the things you appreciate in your life. Notice the people you appreciate, and the things they do and say which you appreciate. Perhaps even tell them, if you feel you would like to.
Notice the things you appreciate in yourself. Acknowledge them and feel proud.
Experience the warmth you feel in your heart when it fills with appreciation.
Now compare it with gratitude.
What do you think??
#appreciation