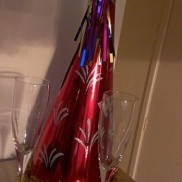 Who is that person who looks back at you when you are standing in front of the mirror? What do they represent? What makes them stand out from the crowd?
What is unique about them?
Have you ever really thought about it?
If I asked you to write a paragraph describing yourself, what would you say?
Not a description of your physical appearance, a summary of who you are as a person. What are your talents? What are your strengths? What makes you great? What are you proud of? What makes you different to me?
Try it if you like…
Right now, write a short paragraph about YOU!
Now, consider, what would your friends write, if I asked them to write about you?
Chances are their description would be slightly different. In fact it would probably highlight strengths you are unaware you have. It would probably be a lot more positive and complimentary than your version.
As human beings we are masters of underestimating and undervaluing ourselves. We are experts at seeing the rough edges, the mistakes, the weaknesses and forgetting to notice the achievements, accomplishments and talents we possess.
It's time to stand in front of that mirror and realise that you are wonderfully unique!
You have special gifts to share with the world. (Gifts that many of us don't have.)
You are great at things that we are not!
(I'll bet most of you know how to keep a plant alive for more than four weeks!!)
You know things that we don't!
(It's amazing the things you have in your head that you take for granted!)
You have experienced things and achieved things that we haven't!
You don't have to be the same as everyone else or fit into a box. You don't have to look around for the approval of others to feel enough. You are absolutely perfect at being YOU!
So this week let's celebrate ourselves!
Embrace our skills and talents. Acknowledge our strengths. Notice our successes and achievements and allow ourselves to enjoy them.
Check out that person looking back at you from the mirror, notice their AWESOMENESS!
This week CELEBRATE YOURSELF!
In your own life it's important to know how spectacular you are.
Steve Maraboli
We can help you rediscover the best in you! Contact us today to find out more about our Life Coaching Packages and Workshops. Ph: 02 8011 4114 or 0418 490 422.