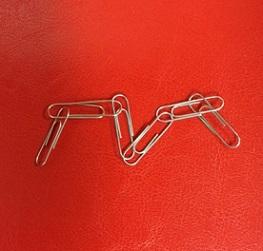 The impression you make on your first meeting with someone new is always crucial. You can't take it back or hit therewind button in real life. If you make a negative or incorrect impression it can take several meetings to turn it around (even then it might not).
I attend many different business and corporate events. Sometimes I am running them, sometimes I'm presenting to them and sometimes I am a casual attendee or visitor. It's always fascinating to notice how differently people network and connect.
One bad networking practice I see often, is what I call The Dismissal. People using this behaviour have arrived to the event with a preconceived plan to only meet and talk to who they perceive to be potential clients. They will begin a discussion with someone and then noticeably switch-off (or wander off) when they realise that the individual in question is not a potential client. The person concerned is left feeling anything but positive about the encounter.
This type of networking behaviour reflects badly on the perpetrator but, it also reflects poorly on the business they are representing.
People remember their impression of you. It is never good business to leave a bad impression.
The Dismissal practice also comes up in discussions around social media. I often hear the comment from small business owners, "I don't connect with people who aren't potential clients." Again, this attitude is bad for business. Of course, you need to be discerning, but consider the big picture when it comes to accepting new people into your online business circles.
Business today is all about impressions, word of mouth and connections.
Every person you connect with has the potential to send you a client. They themselves may not be a potential client but they almost certainly know people who are. They also have the potential to direct clients away from you. If a discussion came up about your area of business and that person you dismissed at the last networking event is asked their opinion, they will most certainly not be recommending you. If the person you declined on LinkedIn has several friends who need your services, you will probably never find out.
My advice, when you attend your next event or receive a connection request from someone new:
Treat every person as if they are important.
Treat each connection as a potentially perfect connection.
Create great connections and watch your business grow!