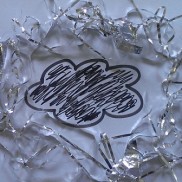 Why is it that most of us, walking into a room full of people we don't know, feel the opposite of confident? Our heart races, our brains turn to mush, our eyes dart around looking for something or someone to throw us an anchor as we mentally drown in a sea of nerves and uncertainty. What if I say the wrong thing? What if I make a mistake? What if people don't like me? These are the sort of things running through our minds.
A far stretch from the confident image you want to be presenting.
Confidence is attractive. We like to be around people who generate it. Confident people tend to be more positive, so people feel more positive simply by being around them. It rubs off.
You can see when someone is confident. The way they carry themselves, standing tall, shoulders back, chest out and head high.
They seem to converse with ease, laugh easily and happily accept praise whilst giving out compliments readily also. It looks so simple! So how can you get some of that?
Let's look at three things you can put into practice quickly and easily to help you look and feel more confident, when and where you need to.
1. Physiology
Your physiology is the first thing to work on. If your body feels sure your mind will follow suit.
Stand up straight! Shoulders back and head up. Just putting your body into a bold stance will have an effect on your mental state. Make a concentrated effort to maintain this. It really works!
There is a fantastic YouTube Ted Talk on this by Amy Cuddy. Click on this link to check it out later if you like.
https://www.ted.com/talks/amy_cuddy_your_body_language_shapes_who_you_are.html
2. Smile!
There are several scientific studies proving the connection between smiling and the release of endorphins (happy juice) to the brain. Fake smiles have the same result! So flash your pearly whites, force a grin and notice your mind loosen its grip on those nerves. People respond positively to a smile as well, so you will also appear more friendly and approachable to those around you.
3. Shift your focus
Instead of focusing on yourself and how you are feeling, or focusing on the volume of people around you, choose one person to focus on. Just one. Make eye contact, and approach them (with your physiology and smile in place). Introduce yourself, allow them to respond, then ask them an open – ended question (one that can't be answered with a yes or no). You could even have a few questions pre-prepared to help you along. Listen to their response, consider it, and ask a follow up question. When you have your attention fixed on someone else, you are not thinking about you. If you aren't thinking about you, you won't be noticing your nerves. If you aren't noticing your nerves they will simply disappear!
Before you know it you will be chatting away, feeling relaxed and confident and making new connections and friends. The people around you will be wondering how you manage to be so confident, while they are feeling like nervous wrecks!!
Next time you have something coming up that has you quivering, give these methods a try. You can even practice your posture and smile in the mirror before you leave home.
Check out that confident looking person in the mirror! Get yourself some of that!
"You can't make yourself feel positive, but you can choose how to act, and if you choose right, it builds your confidence"
Julien Smith