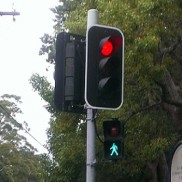 Can you tell the difference between dislike and discomfort?
Can you recognise them individually? It is easy to get the two confused.
Dislike is when you get a bad feeling about something. It just doesn't sit well. There's a weird heavy feeling in the pit of your stomach, telling you instinctually that things just aren't right.
Discomfort is when you are feeling unfamiliar or uncertain. The situation you are experiencing may be new so you aren't quite sure of yourself. You might not know what to say or how to act, so you feel nervous or anxious, but there aren't any bad vibes.
It is important to identify each feeling when it occurs so that you know how to react.
Discomfort is a good thing!
When we are feeling out of our comfort zone, it means we have moved into a learning space. We have an opportunity to expand our thinking and grow our knowledge. Yes it's unfamiliar, but that enables us to add to our experiences and expand our thinking. The anxiety we feel is simply the school bell, letting us know it's time to get to class! It's a sign that we need to get brave, step up, and embrace the lessons that are coming.
Dislike is our minds telling us to watch out!
If discomfort is the school bell, then dislike is the warning bell! When we have the feeling that something isn't right, it is our natural instincts kicking in. Something probably isn't right. The food is off, that person is untrustworthy, the environment isn't the right one to be in. Trust your instincts, they are normally correct. Perhaps there is a real and present danger or something around you is in conflict with your personal values. If it smells bad, then the chances are something is a bit off somewhere nearby, get yourself out of there.
For centuries our minds have been developing ways to both keep us safe and help us grow. However, sometimes they can get mixed up.
Be sure to get clear on what you are feeling, so you can identify your own responses and react accordingly.
Remember, when it comes to emotions…
Dislike = STOP Discomfort = GO
If you are looking to make some changes in your life and move into "Go" we are here to help. Call us to find out about our Coaching and Mentoring packages and our Workshops.
Ph: 02 8011 4114 or 0418 490 422