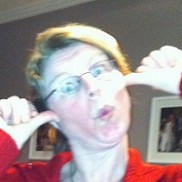 What do you see when you look in the mirror?
Do you see a purposeful, confident, inspiring individual?
Hopefully your answer is yes, but I wonder, what image you are presenting to the world at large? Is it the same?
Take a good look around your social media pages. You may be surprised at what you see. Many business professionals, online, actually look more like they are about to take the dog for a walk or pop up to the shops, than someone who is serious about what they do. Others look like female escorts and mafia hit-men. Quite the opposite of the roles they are intending to represent.
Perception is projection. You MUST look the part!
Bad profiling is bad for business.
If you look intimidating or uninspiring, prospects will simply move past your profile and choose someone else to do business with. It may sound superficial but people still do judge by appearances. Would you hire an overweight personal trainer or an unkempt personal stylist? No profile, is just as damaging from a marketing prospective. The cartoon head might be easier for you, but it tells the world that you "really can't be bothered."
Make sure your image on social media is the image you want to present.
If you are corporate – look corporate!
If you are creative, wear some colour.
Make sure you look confident and approachable.
Have a clear, focused shot that presents you in your best light.
Less is more, keep it simple. No need for props.
Take a step back and look at your picture objectively.
Consider what your audience's impression of this person would be.
Take the same attitude into the workplace…you will go be amazed at the results!
The question is not what you look at, but what you see.
Henry David Thoreau
If you know how you want to be perceived, but aren't sure how to BE that person or make it happen, we can help. Contact us today to find out more about our Individual Coaching and Business Mentoring packages. https://beultimate.com.au/contact/