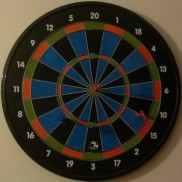 Do you know what drives you? What gets you out of bed in the morning?
What excites you?
Or are you just going through the motions?
Many people I speak to ask me for tips on motivation. They want to know how to get into a positive mindset, how to maintain energy levels, and how to stay focused, when they are feeling unfulfilled and empty.
There are many different tips and tricks which I could share, that would help to create a temporary motivational state. Positive quotes, physiological adjustments, dietary changes and regular exercise, all work in their own way, to improve overall mood.
However, in most cases lack of motivation is due to a lack of WHY in your life.
Find your INSPIRATION and you will have your MOTIVATION!
Successful, happy and motivated people know WHY they do what they do. They have a purpose, a mission, an outcome they are striving for. They WANT to reach that goal, so the HOW is the way to get there. Regardless of how difficult that HOW is, they will keep on with it, keep battling, keep leaping out of bed every morning…because it's worth it!
The WHY might be something tangible, like buying a house, or an overseas holiday, or it may be intangible, like saving the environment, making a difference in the world, or leaving a legacy. Some people's WHY may be that they want to have $100,000 in their bank account, have a successful marriage or create a musical masterpiece.
When you have a WHY, you have your motivation. You have something to drive you.
If you aren't motivated, chances are your HOW is bigger than your WHY.
When your HOW is overwhelming you, you become unmotivated and uninspired, possibly even depressed. You need to find yourself a WHY.
One that excites you. One that you can FEEL!
Create yourself a VISION.
Set goals for yourself in ALL areas of your life.
Career – Health – Relationships – Finances – Leisure – Learning
Get excited!
Then start working towards your WHY and notice that the HOW gets easier.
You will make it happen…because you know where you are heading and you WANT to get there! "There is a distinct feeling of contentment that engulfs your entire being after a day well lived, a battle well fought, and a purpose tirelessly pursued."
-Steve Maraboli
Need help discovering your WHY?
Check out our Be Ultimate GET IN FOCUS Workshop running on February 4th at 6.30pm.
Click here for more information. https://www.beultimate.com.au/workshops/