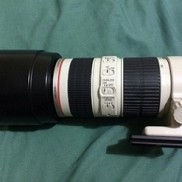 Did you make a New Year's Resolution?
If you did, will you keep it?
I make the same New Year's resolution every year.
Not because I don't stick to it, in fact, I always do! Not because I'm lazy. (Just for the record I am quite active!) I make the same resolution every year because I have found one that works. I make my resolution and then I set about creating it, every year. My New Year's resolution is "This year will be even better than the last". Funnily enough my life just seems to get better and better every year!
Starting a new year is a bit like taking a photo. You have to identify your target, centre it in your vision, be clear about what angle you want to take and get in focus, in order to capture the very best shot.
Let's use that analogy to create ourselves a better 2014.
Before we start looking forwards, though, let's take a quick look back.
Start off your January recognising the previous year's achievements…ALWAYS!
In January each year I make a list of all of the things I accomplished the year before. Big successes, little successes, lessons learned, choices I made, tough decisions, milestones I reached. I write down as many as I can possibly remember. Then I look at them, read them out loud to myself, and savour them. It feels great! (Often it also reminds me why I was tired at the end of the year and so badly needed that summer holiday break!)
Now, it's your turn. What did you accomplish last year?
Next, decide on your target:
Which area of your life needs attention this year?
For 2014 I have chosen friendships. I need to make more time for my friends. With the rev up of my business last year, I got busy and my social life went off the rails somewhere. I suspect some of my mates are wondering if I fell off the side of planet or moved to Alaska!
Choose the area that needs the most attention. The one you know you have been avoiding, or pretending not to notice. It might be health or fitness, it might be career or finances. Pick one. I'm guessing you already know what it needs to be.
Centre your vision:
Get clear about what you want to achieve. What will success in this area look like? Create a picture of the end result in your mind, so you know what you are working towards. Perhaps you might like to create a vision board, pin photos on the fridge, put a list up on the wall, whatever works for you.
Get clear about what angle you want to take:
Get specific. Set goals. Create a twelve month pathway with monthly milestones to give you clear direction to the destination you want to reach at the end of the year. Many small successes add up to one big one.
Get in focus:
No excuses! No letting yourself off the hook! No moving onto something else.
Focus on One Course Until Successful
Read books to improve your knowledge on the area you have targeted. Get educated. Ask an expert or a mentor for guidance. Discuss it with others. Share your goals so you are accountable to your friends and they can cheer you on. Keep a written log of your progress. Celebrate your milestones.
Most of all keep the target front of mind, top of your priority list and keep taking action.
What you focus on is what you get!
Can't wait to see that picture at the end of 2014. It will be SPECTACULAR!
BETTER THAN LAST YEAR!
Need some help getting in focus for 2014? Have a browse around the rest of our website and contact us today to find out more about our Coaching, Mentoring and Intensive Goal Setting Packages.
Email:info@beultimate.com.au or call 0418 490 422 or (02) 8011 4114