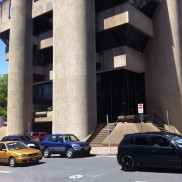 How many people do you know who love their job? One, two…none?
Most people I come across either dislike their jobs, or have just "settled" for a position that offers security and familiarity. They would rather put up with mediocrity and monotony or in some cases even misery, than take a chance or make a change. They have lots of reasons or "excuses" for this. I need the money, I have to pay off my credit cards, my kid's education is expensive, my wife likes to shop(my personal favourite)or it's too hard to find something else these days, it's too risky.
Have a think for a minute. Do you know someone who has a career that they actually love? What do you notice about them? Do they smile often? Do they seem less stressed than other friends (or you)? Have you noticed a positive "energy" around them? I would hazard a guess that you really enjoy spending time with them. So let's try something – just humour me…
Imagine this…You go to see to see a movie tomorrow and don't really enjoy it, but you go back and see it again the next day. Still don't enjoy it. Sure there are one or two good parts but in general it just isn't that great, and it's definitely not fun.
Now, let me pose you a question. Having sat through this bad movie twice already would you go back and see it for a third time? "Not likely" you say!
How about a fourth…and a fifth viewing? "Don't be ridiculous" I hear you thinking.
Do you think that every time you watched it, it would seem worse? More annoying, more frustrating? Do you think that after five days of the same bad movie you would be going home in a great mood? I would guess not.
So what if I said to you that after suffering through this bad movie for five consecutive days, you had two days break, with no movies, doing fun stuff that you enjoy, but then on the third day you went back and saw the bad movie again!! And again and again and again…*
Who would do that???? Only a crazy person, right?
So then, what if I put it to you that the average working day is four times as long as your average movie? Imagine watching that crappy movie four times a day!!!!! Day after day… week after week… for years!!!! This is exactly what anyone who doesn't enjoy their job is doing. Food for thought…
So…are you one of those people who gets up every day and goes "oh no I have to go to work"? Do you hear yourself complaining to others about your job, your boss, your working conditions, your hours? Are you living in that bad movie?
The good news is…if you can recognise this pattern in yourself, you have the power to change it!
"But it's not that simple" I hear some of you say…
Guess what?
IT IS THAT SIMPLE!!!
Scary, YES! Unfamiliar, YES! Possible to achieve? YES! YES! YES!
Want to know how? It's all inside YOU! You CAN make a change.
You CAN achieve happiness and success in your career.
You CAN be that energised motivated person who loves their job.
Need help? That's cool too. Call us at Be Ultimate on 02 8011 4114 or email info@beultimate.com.au to arrange a one on one chat about our Individual Coaching Programs for Career and Lifestyle Change and take the first step out of that bad movie!!
*Thanks to Anthony Robbins, Awaken The Giant Within, for the great "movie" analogy.