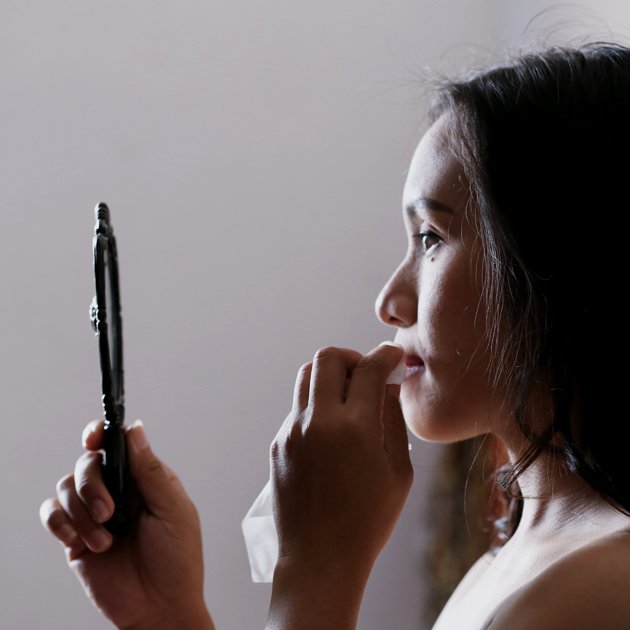 One of the things that's so easy to trip us up when it comes to self esteem and feeling good about ourselves is that constant temptation to compare ourselves to other people. The bad news is there's always going to be someone who's better looking than you, better dressed than you, better paid than you, better educated than you, better better better better at whatever. And that's okay, because we shouldn't be measuring ourselves on what other people are doing and seeing and being, we should be measuring ourselves against ourselves.
It's time for us to stop looking around and start looking in the mirror. If you're going to compare yourself to anything, compare yourself to who you were twelve months ago. And this is what I get my clients to do on a regular basis. Sit there for a minute and think about where you were twelve months ago, what you were doing in your career, what you were doing with your health and fitness, what you were doing with your social life and your relationships, where you were in your head, in your mindset, and how happy you were, how successful you were, how good you were feeling about your life. And then look at where you are now, and see if you're improved, if you've moved from that place that you were in twelve months ago. If you've got better at things, if you've got things that you know now that you didn't know then, think about all the things that you've discovered, the things that you've experienced, and compare yourself now to what you were then and notice the growth, notice the development, and notice how you're hopefully moving towards what you want from your life.
That's the comparison that's healthy, that's the comparison that's going to get you to where you want to be. There's no-one who does a better job of being you than you do, and you're the only one who can be the best version of you. No-one else can copy you and do it better. You're it. So start looking in that mirror, start thinking about where you want to be in twelve months time, and start making things happen so that in a years time, you'll be looking back at this person, saying "Wow, look how much I've achieved, look how much I've accomplished, look how much further I am along the path to the life I really want, to the success I want to feel compared to where I was then", and stop looking around, stop comparing to everyone else.
Be happy, be you, be proud, and step into it.