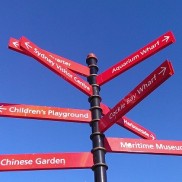 How do you make your decisions?
What is your strategy? Do you take time to think about things or dive in head first?
Do you look at the situation and think about it, or go with your gut instinct?
Are you happy to make the decision for yourself or do you call in your advisors to help?
There are many different ways of making decisions. Deciding whether you want to go ahead with something, or not. It can be extremely frustrating if you are discussing, selling to or negotiating with, someone whose strategy is different to your own. It can cause conflicts, communication breakdowns and a general lack of understanding.
Identifying your own and other's decision making strategies can help to prevent conflicts and create clear communication lines. If we understand the thought process we can tailor our responses or approach and give ourselves and others a greater chance of achieving the desired results.
There are four common types of decision-making strategies:
Yes Sir! (The Automatic Convincer)
These people don't mess around. They assess the situation; make a decision and then act. They don't look back. They very rarely if ever question themselves afterwards and they move on quickly.
X + X = Yes. (The Convincer with Criteria)
This is the group of people who have a checklist, either in their head or in their hand. They know what they want, exactly. So, if they can tick off all the boxes the decision is instantly made, but if not, no deal.
Let me think about it… (The Period of Time Convincer):
This bunch will never make an impulsive or quick decision. They need time to mull things over, ponder them, weigh up the pros and cons, and think about it. Pushy salespeople are the natural enemy of Period of Time Convincers. They NEED to browse. They need to go off for a coffee then come back and have another look. They need time to decide. Even after they have decided they may run the decision over in their heads, making sure that it was the right one, asking others for input. These people can't be pushed or they will retreat.
As you can imagine, period of time convincers are extremely frustrating to Automatic and Criteria convincers (and vice versa)
Tell me again why this is a good idea? (The Number of Times Convincer):
These guys are terrible at making decisions. In fact they will avoid doing so wherever possible. They will discuss it with others, put it off and then go back to it again. They need to be convinced over and over again. They may need to see evidence of past results. If shopping, they may return to the same shop and look at the same item, several days in a row, before they finally decide to purchase, or not. Restaurants with pushy waiters do not bide well for this group.
Which category do you fall into? Do you have friends and associates you recognise here?
You can now see how you might be preventing yourself from getting the results you require, as a consequence of your own strategy, or not recognising how others are making their decisions.
Pay attention to what happens the next time you have to make a decision. Look for the signs in the people around you. Notice the patterns.
If your strategy is not serving you perhaps it's time to try on a new one?
Our decisions define our lives.
Quote -Vicki Hines
If you have a decision making strategy that is restricting your results we can help!
Contact us today to find out about our Coaching and Mentoring Packages.
info@beultimate.com.au or 0418 490 422.