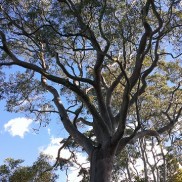 Have you ever considered whether the people in your life are the RIGHT people?
Relationships and connection are crucial in both our personal and business lives. However, if those relationships are with the wrong people it can cause un-resourceful behaviours, emotions and results for both parties.
It is essential that we surround ourselves with positive and supportive people, if we want to achieve happiness and success.
We need to be close to people who will champion us, applaud our successes, give us a shoulder to lean on when times are tough and most of all believe in us when we start to doubt ourselves. We need people who share or admire our passions, but will pull us back down to earth if we get too carried away, or call us on our bullshit if we get too big for our boots.
Relationships that are one-sided or exist on a basis of obligation or guilt are not beneficial to either party.
I wonder if you have people in your life that you find yourself avoiding? Perhaps you let the phone go to voicemail when you see it's them or avoid them at the shopping mall? These are the people who drain your energy. Perhaps you find they are repeating the same conversation every time you speak, all about them, never asking how things are with you? Perhaps you only hear from them when they need something, or when times are tough?
Ask yourself if there's a possibility you have actually been enabling them, and therefore preventing them from taking responsibility for their own behaviours and decisions? Sometimes our best intentions are actually hindering those around us. Taking the crutches away may cause them to fall over at first, but it could also allow them to discover their own inner strength and how to get back up again or make some changes. Tough love isn't always tough. We learn some of our most valuable lessons from events that at the time seemed like the worst.
Take some time out to assess. Consider, who are the people you spend the most time with? Ask yourself what are the benefits of each relationship. If you can't list at least four positives, perhaps it's time to shake the tree. Sometimes a few pieces of fruit need to drop off the tree to make room for new fruit to grow.
It may be that you need to have an honest and direct conversation with someone or it may be that it's time let them fall by the wayside. Life is a long journey and you need people around you who will lift you up, not drag you down.
Lastly, consider what the people you know would say about you?
What are you contributing to your relationships?
Do you listen to what others are saying or are you busy getting ready for your turn to speak? Are you taking the time to offer support and cheering them on or jumping in with your own tales to tell?
Invest in your relationships and you will attract people who do the same.
A healthy resourceful relationship benefits everyone involved.
I've heard it said that people come into our lives for a reason
Bringing something we must learn
And we are led to those who help us most to grow
If we let them and we help them in return
Stephen Schwartz
Life is a journey and we all change along the way. Some people will stay on the same path, and others won't. It makes sense that different people will come in and out of our lives as we head in new directions. Appreciate the lessons they bring and wave goodbye if the time has come for you to part.
If you are stuck in un-resourceful relationships in your life or your business and need some help working out how to make a change, contact us today to find out more about our Coaching and Mentoring Packages. info@beultimate.com.au