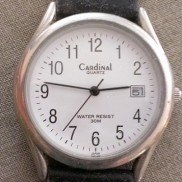 Memories are the method our brain uses to record our life history. Preserving the important moments, reminding us of our achievements and making sure we have absorbed the lessons we learnt along the way.
Memories are our past. Unfortunately for many, those memories are also hanging like a cloud in front of them, consuming their thoughts, being replayed over and over again, like a movie on a continuous reel. They become excuses, reasons, and sometimes even the identity of the person concerned, seriously impacting on their present
If we are focused on the past, we aren't paying proper attention to today, and we certainly aren't thinking about our futures. Our focus is centred on what's behind us, not what's still to come.
Imagine driving your car in reverse today…it would be a difficult trip! You could do it, but it would take you twice as long to get to your destination, it would be harder to negotiate the traffic around you, way more difficult to navigate those corners and roundabouts, and your neck would be strained and sore by the time you arrived.
When we are driving normally, we are looking at the road in front of us, and what's coming up ahead. We glance in the rear view mirror regularly, but our focus is on moving forwards and heading towards our destination.
Memories are important. Like the rear vision mirror, we need to check on them from time to time to reassure ourselves that we are on the right track. If they weren't there we would be dis-oriented and unsure, but they need to be firmly located behind us, so that we have an unimpeded view of the road ahead.
How do we achieve that?
It's easier than you think.
Instead of focusing on the memories from your past, start looking for the new memories you can make!
Creating new memories is easy. Look for things you can do that you haven't done before. Places you can go to that you haven't been before. People you can meet that you haven't spoken with before? Before you know it your life will be filled with new! Places, sights, sounds, tastes. You will be growing, learning and moving forwards, creating wonderful new memories every day, because that is what you are focusing on.
Wow, so many new memories just waiting to be discovered!
So glance up at that rear vision mirror now and then, but keep your eyes on the road ahead and find the future that's waiting for you, with a lifetime of memories to create.
I look to the future because that's where I'm going to spend the rest of my life.
George Burns
Need some help moving your past to your past and refocusing on the future? For information on our Individual Coaching Packages and Workshops contact us today. https://beultimate.com.au/contact/