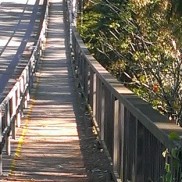 Fear comes into our lives at a very early age.
Babies cry when they hear a loud noise. Toddlers have night lights, because they are scared of the dark. We teach our children to fear, with messages like the stranger-danger campaign. When I was a child, I would always run over bridges, because I was afraid they would fall down while I was crossing. We learn to listen to our fears and develop behaviours around them. Fear teaches us to move out of the way when a car is coming, step away from the edge of a cliff, avoid people who seem threatening. It keeps us safe from danger, keeps us alive.
Fears can range from the extremes of total panic to merely a touch of nerves and anywhere in between. It's how we deal with them that defines us.
I recently attended a conference with over 350 attendees. For me, networking and meeting new people is a fun activity which I enjoy. However, as I chatted with various people, it became very clear that many of them felt quite the opposite. They were uncomfortable, even stressed about the uncertainty of being around so many people they didn't know, and the pressure to hold conversations. What if they said the wrong thing? What if people didn't like them?
What I found even more interesting, was later when I had conversations with some of the presenters. These were high profile experts in their fields, many of whom had been flown in from overseas to speak. They too spoke of the same fears. They too were worried about how they would be perceived. What if the audience didn't find them engaging and interesting? Would people like them?
By Day 2, I was watching the same attendees laughing and chatting with the new friends and connections they had made. I watched the presenters competently standing on stage, speaking and sharing their knowledge with hundreds of people.
I was reminded of the strength and courage in all of us. Each one of these people had felt fear, but had rallied themselves and continued on. Each one of them had drawn on their own ordinary courage.
Courage isn't always front page news. Courage isn't just reserved for soldiers and superheroes.
Sometimes courage is just ordinary people with ordinary fears, pushing through their own discomfort to overcome those fears and experience something new.
Being terrified but going ahead and doing what must be done—that's courage. Piers Anthony
If you have strong or irrational levels of fear or anxiety and would like some help in overcoming them, contact us today to find out more about our coaching and mentoring programs. info@beultimate.com.au or Phone: 02 8011 4011.