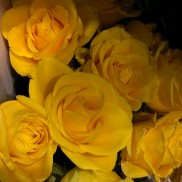 Do you live up to your promises?
Do you do what you say you will do?
Do you make a commitment and stick to it?
Perhaps sometimes you mean to do what you promised to do, but something more urgent comes along and gets in the way, time gets away on you and you run out of day, or you are so busy you simply forget?
Do you have too much to do, all of the time?
I'll bet the constant juggling leaves your mind in a jumble?
Your intentions are positive but the results, not so much. Are you left feeling over stretched and guilty because things are falling through the gaps and you are letting others and yourself down?
Could it be that you are caught up in trying to please everyone else all the time? Attempting to keep them happy, putting their needs first and your needs last? Saying YES to everyone and everything and thus, over-committing yourself?
Do you find that instead of getting the outcomes you were aiming for, you are leaving people disappointed or angry at the lack of results, when you fail to live up to the expectations you created?
Are you left feeling frazzled and beating yourself up for not being good enough?
I hate to be the one to break it to you but…, YOU CAN'T please all of the people all of the time.
YOU CAN'T keep everyone happy! You can't do EVERYTHING for EVERYONE!!!
It's ok to say NO sometimes.
It's ok to stop and smell the roses.
It's ok to put on the brakes and put yourself first every now and then!
Putting some boundaries in place doesn't make you a bad person. Managing your energy levels and organising your time to create balance and realistic expectations doesn't make you selfish.
When you take care of yourself and your own needs you create better balance and energy in your life.
With more balance and energy you are able to focus and think more clearly. Your memory works better. You stress less. You are more in control, so things are less likely to fall through the cracks. You have the ability to make better choices about what you can and can't do.You achieve better results and more success!!
Sounds great doesn't it?
This week, I have a challenge for you!
Practice saying NO sometimes.
Give yourself some downtime.
Put yourself first and spend some time on YOU.
Watch what happens to your energy levels.
Notice how with a little more attention on SELF your positive intentions become positive results!
Need some help breaking those old behaviour patterns? We can help. Contact us to find out more about our coaching and mentoring packages. info@beultimate.com.au or browse through the other pages on our website.