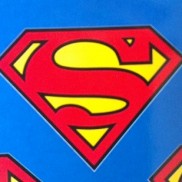 quite often find myself in conversations with people who tell me that they don't have enough time. They are constantly on the run and can't seem to finish anything. They need more hours in their day because they just can't keep on top of things. They are over-stretched, exhausted, fed up and wondering when the fun starts! Sound familiar?
As I ask a few questions and discover more about the details of their lives, I often discover a familiar pattern of behaviour. They do everything, and I mean EVERYTHING themselves.
Mothers, who although their children are well into their teens, are still doing all of the cooking, cleaning, tidying, organising, for them.
Business owners, who are still getting caught up in menial time-consuming tasks, hands-on with every little detail, when they should be focused on leading and growing their business.
Men, who are working crazy long hours all week, then spend their entire weekends working on the yard, the pool, the house, the car…
I could go on, but I'm sure you get the picture.
These people suffer from Super-Hero syndrome.
You will hear Super Heroes say things like "if you want a job done right…do it yourself."
They would rather exhaust themselves finishing something today, than leave it until tomorrow. In the world of Super Heroes everything is urgent and important and no-one does things properly except for them.
The problem with Super Hero syndrome is that along the way you lose your value of self. By taking on responsibility for everything and everyone, you are forgetting to place a value on your own time. You are sacrificing your own quality of life to improve everyone else's.
Over time, you will become exhausted and burnt out. You may even start to feel unappreciated and resentful, but you will still be trapped in the cycle of doing, doing, doing.
How can you break free of Super Hero syndrome?
Here are Six Easy Steps to help you take off the Super Hero cape and create a happy HUMAN balance in your life again:
1. SAY NO!
If someone asks you to do something that you don't have time for, say NO!
Stop being a martyr.
2. DELEGATE
Amazingly, if you start handing tasks over to others, and give them the opportunity to do them more than once, with positive feedback and encouragement they actually become quite good at them. (Shocking, but true!) It's a great feeling to teach or mentor someone and watch them achieve success. Yes, it takes more time to begin with, but eventually you will be free of that task and have time for something else!
3. DO NOT
complain, criticise or whine about the way others do a task, if their methods are not the same as the way you do things. They are not you. They don't need to be you. They just need to reach the desired outcome. (I leave the room when my sons are cooking!)
4. SAY YES!
If someone offers to help…say YES please! Stop taking on everything yourself. People like to help out and contribute. You have been denying them that pleasure.
5. PRIORITISE
Everything is NOT urgent. Plan your day. Work out what really is a priority and what isn't. Address things in the right order so you can leave the unimportant things until the next day or give them to others to take on.
6. TAKE TIME FOR YOURSELF
If you are over tired and stressed you won't be performing to your optimum level at any task. Make time for rest, relaxation and fun. A good half hour break will see you return refreshed, with a clearer head and ready to knock over that task twice as easily.
Most of all recognise and acknowledge that YOU are valuable, your time is valuable.
You need to value YOURSELF.
It's ok to be human. We like you like that!
'Yesterday I was clever, so I wanted to change the world.
Today I am wise, so I am changing myself.'
Rumi
Need some assistance breaking those Super Hero behaviour patterns? Contact Us today to find out more about our Coaching and Mentoring Packages. info@beultimate.com.au.