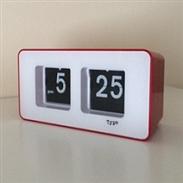 There aren't enough hours in the day.
I wish I could find more time.
I'm so busy.
These are the catch cries of modern day life. We have 24 hours in each day, but we fill them up so much that it never seems enough. Time is constantly running out, we're feeling under pressure to get things done and we don't ever seem to have space to breathe. Our days are running on fast forward, or that's what it feels like.
Have you noticed, though, that when you are on holidays, you have the opposite experience. Time seems to slow down. It feels like you have more hours in the day. So how does that happen?
The difference lies in our perception of how we need to use our time. We have a conscious shift of expectation when we are on holiday, so we make different choices. We choose not to be busy. We choose not to check emails, answer the phone, make appointments or go to work. We choose to not fill up that space in our diaries, in our calendars. We choose to put ourselves first and we feel better for it.
What do we do when we return to real-life? Feeling great, re-energised, refreshed, recharged, we of course choose to create as much "busy" as we can again. We fill our calendars back up with activities and people and things to do, and within a week we feel just as stressed and exhausted as we did before we left. Recognise this?
Why do we do that to ourselves?
The answer is simple. We have developed bad habits around time. Somewhere along the way we decided that being busy and over-committed was normal. We decided that being stressed and over-tired was normal. We decided that our time belongs to everyone else first, and that we have to fit as much into our days as we possibly can. We decide. We choose.
What if we decide to do things differently this year?
What if we choose right now, to make some changes in 2015 and reclaim our calendars, our schedules? What if we decide to downsize our diaries? What if we choose not to be over-committed this year?
Could we? Should we?
Here are some easy ways to begin:
1. Have a look at the month ahead. Allow yourself to notice which things really matter and which things are just cluttering up your calendar. Look at each activity and ask yourself, do I really want to do that? (or is it based on obligation or guilt that I said yes?) Do we really need all of those meetings or would a couple of well communicated emails get rid of a couple of them? Could someone else do that for me?
Then start deleting.
2. Practice saying no! (Such a small word but we are so bad at using it.)
3. Block out regular times in your schedule for breaks and downtime so your brain can rest and recharge. We are so much more focused and productive when we do this regularly.
You can do it. Make the decision to do things differently this year.
Reclaim your time, reclaim your life!