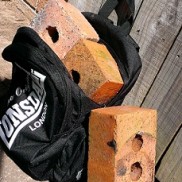 Is life getting you down? Do you feel like there is a constant weight on your shoulders? Do you notice yourself being easily irritated by others and feeling stressed? Do you seem to come across problem after problem, and life is just hard work?
Do you feel like you are going through the motions, getting the job done, but not experiencing your life or feeling fulfilled?
It may be that you are carrying around negative emotions from your past, which are weighing you down and preventing you from experiencing the life you wish you had.
As we grow up we are taught to keep our emotions in check, bite our tongues and keep the peace. Expressions like 'man up' and 'cry baby' teach children to hold sadness in, rather than express it. Social etiquette dictates that expression of anger is not an acceptable public behaviour. Guilt and fear are internalised, due to the feelings of shame which accompany them.
Imagine then, how much 'emotional baggage' the average adult is carrying around. It's a bit like carrying around a backpack full of bricks. A brick for anger, one for sadness, one each for fear and guilt, and depending on life circumstances extra bricks for grief and stress. Those bricks are heavy! They are weighing us down…slowing us down. Perhaps the weight is so heavy we get stuck, unable to move forwards.
No wonder it's tiring! Of course we feel overloaded!
When we don't have the opportunity to express our feelings as they occur, they become unhealthy 'bricks' we carry around with us each day. We may not be aware of them, but they taint the way we see the world. Think of a dirty windscreen. You can still see out, but the dirt and grime make it difficult to see a nice view!
Negative emotions can also affect our physical health. People with repressed anger can experience a lot of back pain. Stress can cause headaches. Adults with depression often report high incidences of sickness and/or physical pain.
Have a think. Do you have unresolved or internalised emotions that are influencing how you live your life today? Perhaps even your physical health? Are you carrying around anger, grief, resentment or other negative emotions from years ago? Are they holding you back? Are you tired of bearing the weight?
It's time to lighten the load. Wouldn't it be great to unpack some bricks? Maybe even all of them! Imagine if you cleaned up that windscreen so you could see the view, without the dirt and grime? Imagine how much brighter it would look, how much lighter you would feel, how much quicker you would move forwards without that extra weight!
It's time to rediscover the life that you really want. To see a future that inspires you.
So what are you waiting for? Let's Get Started!! Unpack those bricks!
Contact us at Be Ultimate today to find out how we can help clear negative emotions with NLP and Deep State Re-patterning techniques, in our individual coaching packages. https://beultimate.com.au/contact/