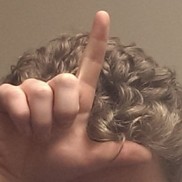 Some might have different names for it, and some do it more often than others but we all do it. We doubt ourselves, beat ourselves up, second guess ourselves, wonder if we are good enough, feel disappointed in ourselves. It's human nature. It's that little voice which lives inside all of us and delights in pointing out our weaknesses or perceived inadequacies to us whenever it can.
Often that voice has outside help. Those nay-sayers around us, who enjoy taking the wind out of our sails or the air out of our tyres. In their efforts to prevent us from getting too big for our boots they add more credence to the whispers of our own inner critic.
What we don't do so well is acknowledge ourselves. We aren't very good at backing ourselves, trusting ourselves or feeling proud of our accomplishments. We are too busy focusing on what we haven't done, didn't achieve, and our limitations, to recognise the positives.
When I see new clients, I go through a questionnaire with them, and without fail, they all falter when I ask "What are the five biggest accomplishments in your life so far?" They hum and ha and ooh and aahh and after some prompting they come up with one or two. Eventually I manage to draw out a few more to make it to five. As we go through the activity they discover that they are very good at not noticing the things they do well. They are very good at not noticing the things they have achieved. They are very good at not celebrating themselves.
"Time to change that" I tell them.
Everyone is good at something. Everyone has survived challenges, beaten the odds, won something or done something they are proud of and feel good about…if they look! It may not be an Olympic Gold Medal, or a Nobel Prize, but there's always something!
When was the last time you acknowledged yourself?
Celebrated yourself? Felt yourself bursting with pride?
Not often enough, I'm guessing.
What if you start now?
Think of all the things you have achieved so far this year. The big things, the little things, the things you have done for others, the things you have done for yourself.
Write down at least ten! (YES, I said ten)
Then read them out loud to yourself – twice!
Feel good?
It should…you really are amazing!
Yes you! You are fantastic! WOW!
(Add in a fist pump or a happy dance if you like.)
Imagine if you do this exercise every day…
Remind yourself that you are doing ok, more than ok!
Shift your focus –
From haven't to HAVE!
From didn't to DID!
From wasn't to WAS!
Notice that voice in your head getting harder to hear and the words of the nay-sayers bouncing off. Notice that you begin to trust yourself, back yourself, feel proud of who you are. Notice how much more you are achieving, as your self- belief grows.
Yes!
LET'S ALL DO THAT!
Come back and tell us how it goes…
Need some help re-training that old self doubt? Contact us today to find out more about our Life Coaching and Business Mentoring packages. https://beultimate.com.au/contact/